October Promotion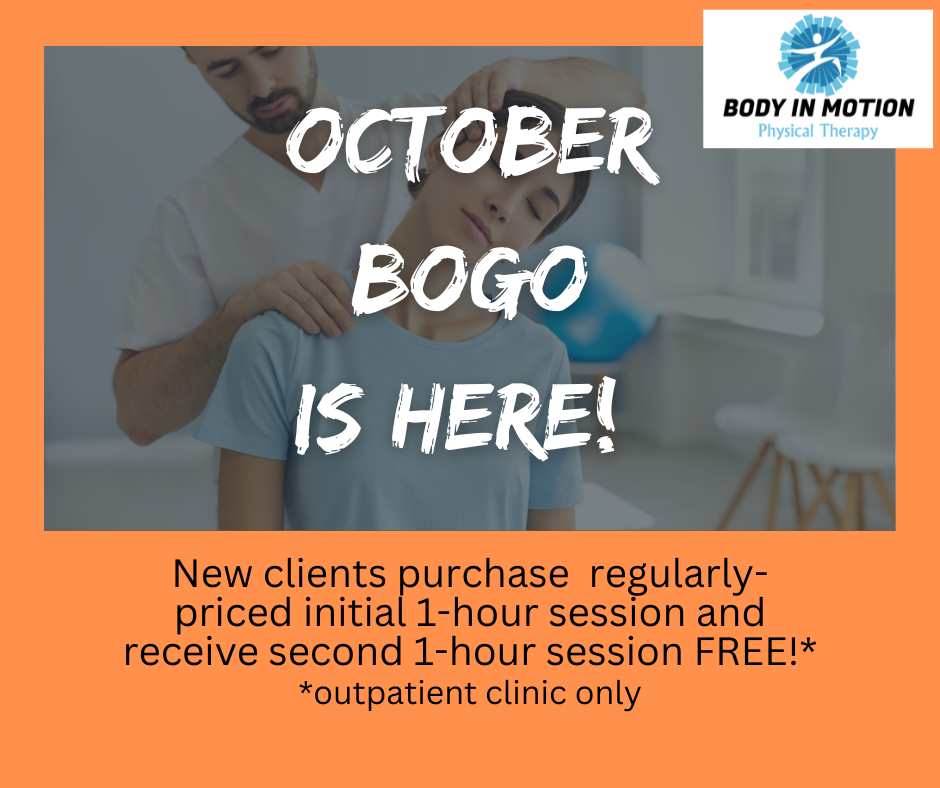 October is National Physical Therapy Month, and we are celebrating our PT super powers by offering new clients 2 visits for the price of 1 through the end of October! Purchase a regularly-priced initial session, and receive your follow-up session free. All sessions are a full hour. Your first session will consist of a complete history, a thorough assessment of your issue, manual therapy and/or corrective exercises as needed, and actionable steps for you to put into use IMMEDIATELY. Your second session will assess progress and will then progress or modify your treatment program as needed to keep you moving forward. Our goal is to give you the tools that you need to get out of pain and stay that way.
Promo applies to visits in our outpatient clinic in Mebane. Second session must occur within 4 weeks of the first session to qualify for free visit.
Past Events


Thanks to all who participated in the
3rd Annual BREAST CANCER BOOT CAMP
This year's event featured an outdoor boot camp workout, zumba, food vendors, health and wellness booths, and more! Body In Motion PT conducted Injury Risk Screens for community members interested in minimizing risk while maximizing their activity.
All proceeds benefitted Little Pink Houses of Hope of Burlington.

Runner's Knee Prevention Workshop
July 12, 7pm
hosted by Hidden Physique Personal Training
Participants learned about causes of Runner's Knee and participated in specific training exercises to help prevent running-related knee pain. All participants received videos of all exercises following the workshop.
MISSED IT? DON'T WORRY – WE'LL BRING THIS POPULAR WORKSHOP BACK – CHECK BACK SOON!