Small Business Owner Promo May 1-5.
Call May 1-5 to schedule your session for any time in the month of May and receive 50% off your session.
New and established customers.
Can not be paired with any other promo.
Good for sessions in our outpatient clinic at 401 E. Center St.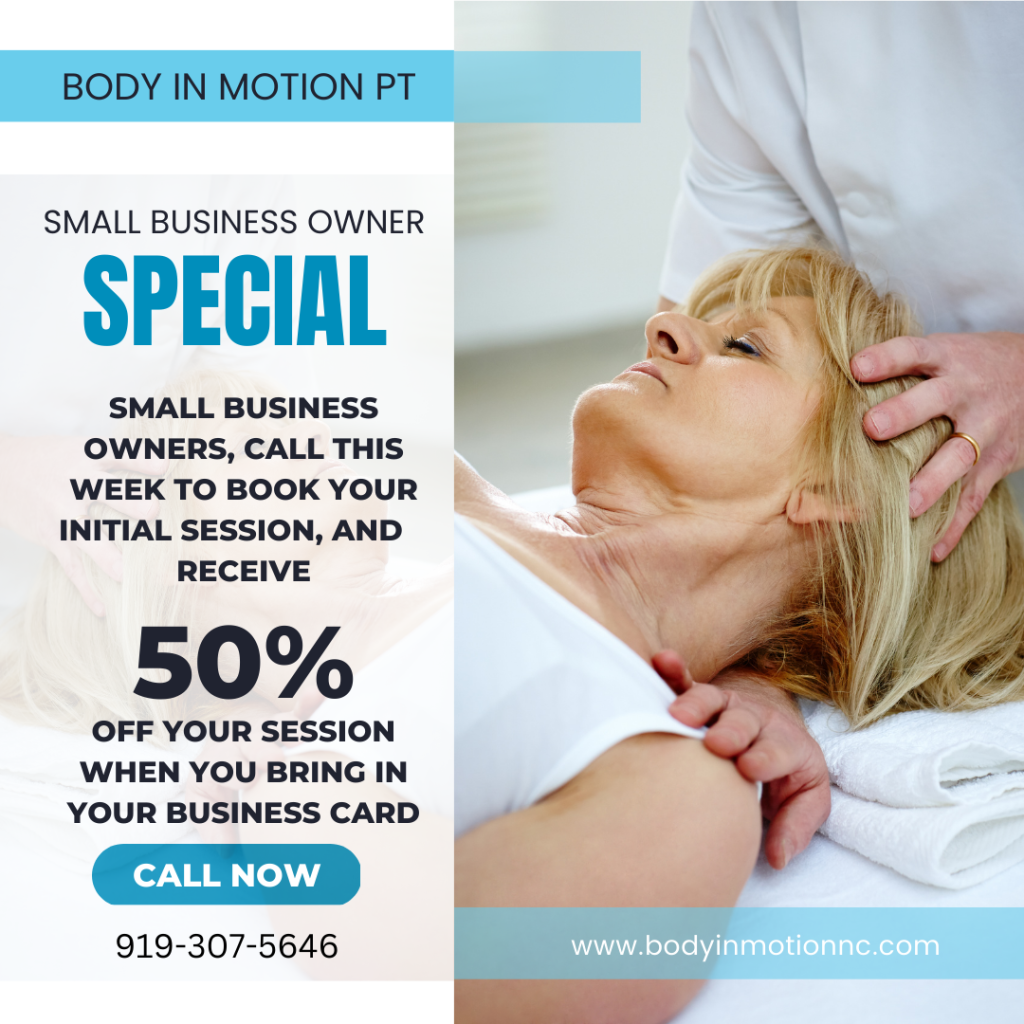 Past Events
Body In Motion PT at the 35th Annual Mebane Dogwood Festival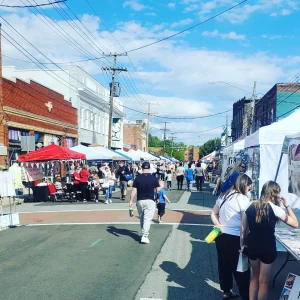 On April 23, Dogwood Festival attendees had the opportunity to enter a raffle to win a free 1-hour session AND participate in a movement health assessment. Cornhole was a big hit with the kiddos!


Thanks to all who participated in the
3rd Annual BREAST CANCER BOOT CAMP
This October event featured an outdoor boot camp workout, zumba, food vendors, health and wellness booths, and more! Body In Motion PT conducted Injury Risk Screens for community members interested in minimizing risk while maximizing their activity.
All proceeds benefitted Little Pink Houses of Hope of Burlington.

Runner's Knee Prevention Workshop
July 12, 7pm
hosted by Hidden Physique Personal Training
Participants learned about causes of Runner's Knee and participated in specific training exercises to help prevent running-related knee pain. All participants received videos of all exercises following the workshop.
MISSED IT? DON'T WORRY – WE'LL BRING THIS POPULAR WORKSHOP BACK – CHECK BACK SOON!